Debt Elimination
Does it Work?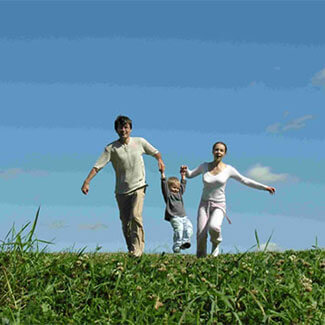 Unsecured debt can be eliminated in one of two ways: bankruptcy or paying it off. The former option can be tempting, but it will essentially make you an exile from the financial system for ten years. One the other hand, if you have 30K minimum debt (required), Trident Debt Solutions has a program that can eliminate your debt in two years or less without resorting to bankruptcy.
Here is how and why Trident's strategies for eliminating up to 50% of your credit card debt can work for you:
You have a Licensed Attorney Working for You.  Stephen J. Craig, Esq., founder and CEO of Trident, is a bankruptcy lawyer who has worked on more than 3000 cases – and thus has the knowledge and experience need to get his clients the most favorable settlement.
You Save More. Trident's fees are based on the performance of the company, not the amount you owe. Whereas most debt settlement companies charge a percentage of the client's total outstanding debt, Trident bases its fee on how much we can save a client.
 Our Fee Structure Favors You. A company charging 20% on a $40,000 debt is going to get the same $8000 fee whether they get you a settlement of ninety cents or fifty cents on the dollar. Realistically, Trident can settle a debt for sixty cents on the dollar, meaning the hypothetical client will be able to eliminate their debt for $24,000, realizing a savings of $16,000. If Trident takes a fee of 30% of that $16K figure that comes to $4800 – which is a lot lower than $8000.
 Your Program Duration is Shorter.  Whereas most firms offering debt resolution services have programs that continued for as long as five years, we at Trident aim to have you debt-free within two years. This saves you on interests and fees that can continue to accrue, and allows you to see through to the end of the process.
We are BBB accredited. Trident is one of only two debt resolution companies in the state of Colorado to have been accredited by the Better Business Bureau. Furthermore, Trident Debt Solutions as achieved an "A+" rating from this organization.
Call Trident today at 303-872-8492 and learn more about all your options when it comes to settling and eliminating your credit card debt for less than you owe – much sooner than you thought possible.