Debt Consolidation
Is Debt Consolidation the Best Solution for You?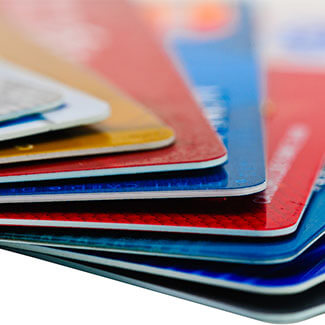 For individuals who have $30,000 or more in unsecured debt – primarily due to credit cards, merchant accounts or medical expenses – and find themselves having difficulty in meeting these obligations have alternatives to bankruptcy. One of these alternatives is debt consolidation. Many firms that specialize in this field have flooded the market in recent years, but very few have been reputable. The reason is that until quite recently, the industry has been completely unregulated. Virtually anyone could "hang out their shingle" and claim to be an expert in debt consolidation services.
In the past, consumers who have sought help from debt consolidation services have too often found themselves victims of scams – and have wound up worse off than before. The situation had become so bad that the Better Business Bureau would not even allow these debt settlement companies to become members.
Today, the BBB has given approval to only two of the most reputable and trustworthy companies in the Centennial State specializing in debt consolidation, and only a handful in the nation. Trident Debt Solutions is pleased to be one of debt consolidation firms to be BBB accredited them. What set s them apart? With this accreditation you can be assured they have been fully examined for their trustworthy and knowledgeable care in assisting with your debt solutions.
After having passed through an extremely rigorous application process that has included submitting to a full investigation by the Colorado State Attorney General and providing full disclosure of all fees, terms and extensive review of our marketing, Trident Debt Solutions has received full approval from the BBB.
When considering which debt consolidation service is the best, understand that the primary reason that Trident Debt Solutions is the best choice is because an experienced bankruptcy attorney manages the firm. Furthermore, you receive intimate and personalized service. Our clientele is small – meaning that we are able to give your case the personal, individualized attention it needs and deserves.
Because Trident Debt Solutions is dedicated to serving its clients, you can fully expect honest answers to your debt consolidation and financial questions. If we determine that debt consolidation is not your best option, we will make every good faith attempt to find a solution that will work for you.
If after meeting with us, we determine that the best solution is debt consolidation, every client that comes to us get the following guarantee: Trident Debt Solutions will be able to save them a minimum of 30% on their unsecured debt, or our services are free. Our debt settlement program will protect you from your creditors while our attorneys work to negotiate the most favorable terms for settlement. In most cases, your debt can be eliminated within a year and a half.
Learn More About Debt Consolidation in Denver
Call Stephen T. Craig today at 303-872-8492 to learn more about how you can settle your unsecured debt for substantially less than you owe.
Enter your credit card or other debt details to find out how much a month and how long to pay off: